Impatience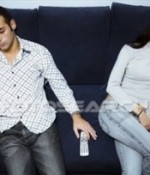 May 2, 2022
My brother-in-law is relieving his sexual desires on his own because my sister doesn't have sex with him.
Full Story»

When my uncle came to our house to drop his son off, he told him that he would be staying with us until we made a man out of him even if we have to break him in two.
My mother continues to make my life difficult and I'm approaching my limit with her. I've tried to respect her and her position but to no avail.

Allah is most merciful, I thought he'll let it work out and, I wouldn't have to lose my Lord nor my love. But in the end, I lost both.
More in this category