Engagement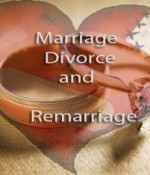 October 13, 2021
While engaged to the man I was forced to by my parents, I met a man that I love at University. My fiance is so rude to me and only likes my body…not who I am as a person. Is it ok if I get divorced and remarry?
Full Story»
A man proposed to me and I accepted, which made my parents happy. However, I prayed Istikhara, and now they are guilt-tripping me for changing my mind.
He just moved to my country but we are not married yet. Is it ok to have casual conversation via texting or calling?
For anyone in a troubled situation or who may be unsure of a potential marriage, I may be able to share my experience and what I did to find a fit and suitable husband for myself.
More in this category