Family problems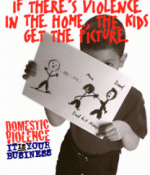 March 18, 2022
If we defend our mother, our father gets angry and beats us, but if we defend our father, our mother gets angry. What to do?
Full Story»
My mother continues to make my life difficult and I'm approaching my limit with her. I've tried to respect her and her position but to no avail.

My mom has had magic done on her by one of our relatives abroad. The relatives keep asking for money and my mom complies!
My long distance marriage with my wife wasn't working and coronavirus affected my job, so I moved back in with my difficult wife who is disobedient to me and confides in her sisters for everything, rather than me.
More in this category