Family problems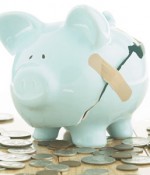 February 7, 2023
Hello, I am Himari, and I have a family friend whose name we call "Minnesota family." They came to the USA as asylees, and their case is still pending. When they first arrived in 2019, the wait times were 180 days at max, but COVID happened and there were so many people filing for asylum […]
Full Story»
She has verbally, mentally and physically abused me all my life. I can't get any help since the country I live in won't help me in these situations like you guys in the West get.

If I marry a righteous Muslim man, he will not mind me being a pilot and would take care of the house and kids when I am gone because they are OUR house and OUR kids, not mine only, not ask me to give up my dream to serve him like a maid. Why can't my mother see this?
My stepsister has a lot of resentment towards my mother and even called her a "homewrecker" for marrying her father.
More in this category