Family problems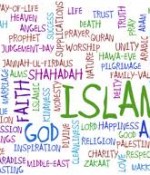 August 29, 2019
I don't want to argue with her but that's what happens when I tell her that I'm a Muslim and she should be too. I tried reasoning with her so many times but she just wouldn't listen to reason or logic. She doesn't even let me pray Namaz or fast. I have to do them in secret.
Full Story»
I am married to a man who lies and cheats. My supervisor at work hugged me when I was crying. For the first time I felt comforted and secure.
I was a Hindu but converted to Islam. My parents do not know. I cannot marry a Hindu, but if I marry a Muslim my parents will discover my conversion and disown me.
I am at a turning point. My father does not care if he is naked in front of me. He doesn't lower his gaze and I have advised him, but he simply said that he didn't know I was around. This doesn't happen once but plenty of times, as our rooms are opposite each other. My mother, on the other hand, does not share the room with him anymore, and has since made the living room entirely hers, even getting dressed in front of my nephews.
More in this category