Family problems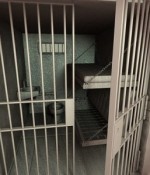 May 1, 2021
My abusive mother and enabling family have made my life completely miserable. They do not treat me as an adult, impose all kinds of restrictions on me, threaten me, and call me unthinkable names.
Full Story»
My mother tried to force me to marry an Afghan female cousin back home, but isn't that against the teachings of Islam on more than one count?
I've read numerous sources that the Muslim who cut ties with siblings and parents will not receive neither ease or heaven, only humiliation.
I was sexually molested and grew up in a pornography addicted family, and now I fear I am going the same way.
More in this category