Family problems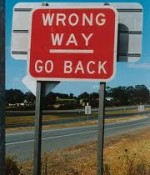 January 12, 2020
It turns out that my cousin is dating this drunkard, drug addict guy, and that she even plans to marry him as soon as possible…she doesn't even want to continue with her studies!
Full Story»
Even in our neighborhood, due to their continuous quarrels and yelling, people don't respect us. I fear for my future.
Can you pray for my son's life and full recovery? For him to have long life so he can bring the baby into Islam?
I am from an abusive home….I give myself two weeks to gather courage to move out and get myself together, and if I can't gather the courage, then I'm going to remove myself and cease to exist
More in this category