Harassment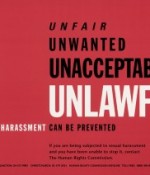 August 10, 2022
I feel like a horrible human being now, to the point that I beat myself daily and repeatedly. How do I repent?
Full Story»

My mom has had magic done on her by one of our relatives abroad. The relatives keep asking for money and my mom complies!

I have developed the unconscious habit of rising from my bed to go look at my sister-in-law while she is sleeping. Her own husband doesn't sleep with her. What to do?
My husband went into a rage whenever I brought up the idea of visiting my parents. Now, he's flipped a switch and abandoned me at my parents' while I'm having a miscarriage!
More in this category