Harassment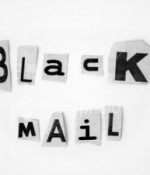 February 8, 2019
I have a lot of selfies in my Facebook and I never thought anyone would use them against me. I don't know how, but somehow he edited my pictures and turned them into nudes. They didn't look quite real, but still I am afraid of how he wants to use them against me.
Full Story»

I know they will take pictures of our baby, and the lady will send it straight to his ex, so I did tell my husband I would ask them not to, and also tell them the reason why. My husband said it's not right, but I could do what I think is best.
They all were nice to me. Later on they found out I had head lice. Since then I started self-harming myself and my parents found out and I got grounded.
All I really need is some help. I'm totally broken and sometimes I fear that I might do something crazy, kill myself maybe but I have a sister who's just 8 yrs and just like a daughter to me.
More in this category