Harassment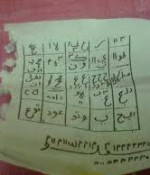 February 16, 2022
My mom has had magic done on her by one of our relatives abroad. The relatives keep asking for money and my mom complies!
Full Story»

I have developed the unconscious habit of rising from my bed to go look at my sister-in-law while she is sleeping. Her own husband doesn't sleep with her. What to do?
My husband went into a rage whenever I brought up the idea of visiting my parents. Now, he's flipped a switch and abandoned me at my parents' while I'm having a miscarriage!
My abusive mother and enabling family have made my life completely miserable. They do not treat me as an adult, impose all kinds of restrictions on me, threaten me, and call me unthinkable names.
More in this category