My mother is friendly with a cousin who molested me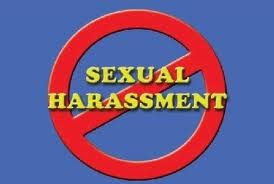 Asalaamualaykum,
When I went overseas to visit my extended family, there was a cousin who constantly looked at me in the wrong way and touched me inappropriately many times. When I came back to my country, he would constantly harass me on text and I eventually blocked him. I didn't tell anyone about how much this hurt me but finally I opened up to my mom this year which was very tough as we have an average relationship and he is her favorite nephew.
She would talk to him everyday and thought of him as a son and trusted him 100% so when I told her about his behavior, she was obviously shocked and of course believed me. I persuaded her not to tell anyone, just to stop all contact with him but not his family as they didn't know. I disclosed this to her a few months ago and when I did, she wouldn't talk to him and limit contact between them as much as possible, but later, I felt that she has started messaging him once again.
I understand it is not the right thing to do, but I looked at her messages to see if she was still in contact with him. Upon opening her messages I saw that she had wrote to him "If anyone else had done what you had to my daughter, I wouldn't let them live in peace, but because you are my favorite nephew and I love you, I am not going to do that." She proceeded to text him about how it was "wrong," but then said "let's close the topic" and became friendly once again in the texts.
When I read them, it deeply hurt me and I was left feeling betrayed and upset. I do not understand why she did this, him being her nephew doesn't change the fact that he sexually harassed me. I tried to talk to her about a message he sent and she lied and said it was just my aunt and brushed it off abruptly. I'm unsure what to do and do not wish to discuss this with her any longer as I have lost my trust in her actions even though she is my mother and what she did really hurt me. There is nobody else I wish to discuss such family matters with. What would be the correct Islamic approach to this situation?
Noura
2 Responses »