Betrayal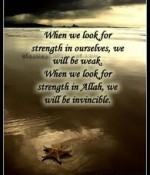 August 11, 2022
My husband has been explicitly talking to other ladies, even going as far as sending inappropriate pictures and videos and attempting to meet up with them.
Full Story»

My boyfriend of three years took my virginity and left me devastated.
He has seen our child a handful of times but refuses to tell his family they have a grandchild because in his words, he won't look like a good role model!
If we defend our mother, our father gets angry and beats us, but if we defend our father, our mother gets angry. What to do?
More in this category