Betrayal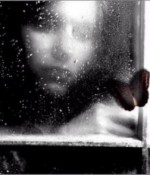 June 24, 2022
My boyfriend of three years took my virginity and left me devastated.
Full Story»
He has seen our child a handful of times but refuses to tell his family they have a grandchild because in his words, he won't look like a good role model!
If we defend our mother, our father gets angry and beats us, but if we defend our father, our mother gets angry. What to do?

I am in a relationship with a guy who lies and requests creative sexual situations of me. He still wants to marry me after all that!
More in this category