Betrayal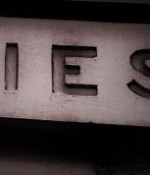 October 18, 2020
My father manipulated us into thinking that my mom was a bad person until we actually hated her. But now I have discovered that my father is an adulterer, liar and abuser.
Full Story»
I committed adultery in a weak moment. I've read that we shouldn't expose our sins but I'm so afraid that they might come to light somehow.
I keep thinking "why me?" Why couldn't I go through one pregnancy feeling loved, pampered? I want him to feel ashamed of what's he done, not act like he's entitled because somehow it's my fault for not aborting.
He doesn't want to be involved in the baby's care, and would like termination of the pregnancy. If baby is not terminated, he says he will not pay child support.
More in this category