Betrayal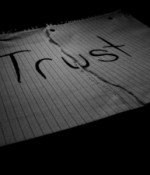 April 29, 2019
e had asked me for the full truth, as his gut was telling him I had hidden so much. I told him some truths and then swore it was everything. He then begged me that there was more and I should come clean so I told him a few more things but still hid others. He then said he would go to my ex-friends and ask them if I didn't come clean myself. Afraid of the humiliation, I told him every detail. I explained to him that I never wished to hurt him, and my intentions were always pure.
Full Story»
I've been wanting to confront my dad about it, but I'm scared he'll cut me off (won't give me any money, kick me out the house etc). My dad has a very big ego and I feel like confronting him with the truth will make him angrier. I don't want this to ruin my family. I've been dealing with this for 2-3 years, and been in denial.
He says his mental condition of psychosis leads to all this, but I don't believe him. He asked for forgiveness, so I forgave him. But living with him has become unbearable and I no longer trust him. What should I do?
I realized that I would never be able to have contact with a man, since I cringed at every touch. My father ruined everything for me, and I was really disgusted. I just faked it, since I could not and was not allowed to tell my husband what happened in my past (My mom insisted on it, she said that if that came out me, my father would be viewed a certain way by people).
More in this category