Betrayal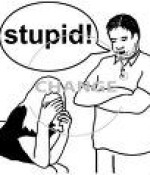 August 14, 2017
He was amazing for the first 6 months but recently he's been showing his true colors.
Full Story»
Does his marriage to me and my children become nothing just because he said he converted?
I sent him a picture of myself. I told him to delete it but instead he sent it to other people…
I don't know what I want now but my heart is in a million pieces.
More in this category