Parents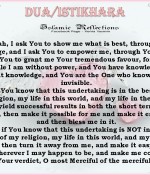 July 19, 2017
I don't know if this is the answer to my istikhara?
Full Story»
The divorce went through and then he married her. What is the best way of resolving this issue Islamically?
I have no respect for my mother, but when I see her, I act like a hypocrite and pretend my life is fine, when its not.
After two days spending at their house my cousin curse me that I could go to jail…
More in this category