Parent child problems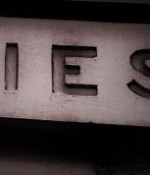 October 18, 2020
My father manipulated us into thinking that my mom was a bad person until we actually hated her. But now I have discovered that my father is an adulterer, liar and abuser.
Full Story»
Should I read my salah in secret, as I've been trying to do? Or should I try and explain this to my parents… and, if so, how exactly would I go about doing this?

My father passed away and my mother is constantly cursing me…what should I do?
Are these really thoughts from my own mind to trigger my anxiety or are they a warning of some sort or shaytan?
More in this category