Loneliness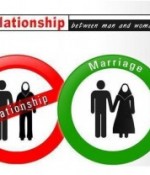 September 23, 2022
I met this boy many years ago and we struck up a haram relationship. Now he has moved to this town just for me while I have realized this is haram…What do I do?
Full Story»
My husband has been away for as long as I've been married to him, and this marriage wasn't even my idea. I feel stuck.
I married a guy without thinking it through, and now regret it.
My husband has refused sex for 10 months, and my sexual needs remain unfulfilled.
More in this category