Loneliness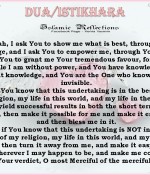 December 12, 2017
From the very beginning I have been having problems with my husband. We just don't have the love between us.
Full Story»

Because I am no longer living, I am just existing.
We have just a few days left before his engagement…
I converted to Islam. My family is hindu. I am not able to see any door out.
More in this category