Loneliness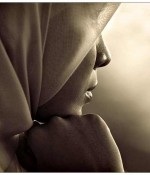 October 10, 2017
I feel I have nobody to protect me. He thinks just for his family.
Full Story»
In 3 years he spent only 5 nights with us. He says he is doing according to what Islam says.
I love her so much. I know if she gave me another chance things would go back to how they were but she is choosing not to.

I love her so much, she loves me too, but we couldn't do anything about it.
More in this category