Loneliness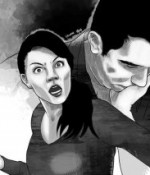 June 15, 2023
My wife seems to not have the same feelings of love for me that I have for her. She doesn't support me even though I do my best to provide for her and take care of our daughter.
Full Story»
Everything seems so difficult, as I feel mentally drained. I feel old and tired. Studying while working a job is so difficult.
Since I have a high sensual character, I unfortunately cannot prevent my soul from thinking bad things and doing sinful acts…I even worry that Shaytan may tempt me to do adultery if something doesn't change.
She has verbally, mentally and physically abused me all my life. I can't get any help since the country I live in won't help me in these situations like you guys in the West get.
More in this category