Sexual molestation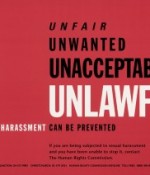 October 10, 2019
I have a cousin who touches me inappropriately. What should I do?
Full Story»
I was molested when I was young and now I can't stand for anyone to notice me or praise me in any way. I can't focus on my studies or prayers either.
I realized that I would never be able to have contact with a man, since I cringed at every touch. My father ruined everything for me, and I was really disgusted. I just faked it, since I could not and was not allowed to tell my husband what happened in my past (My mom insisted on it, she said that if that came out me, my father would be viewed a certain way by people).

I just better be off dead and no one will miss me. I just want to die as good Muslim women but I can't do so if i keep doing what I'm doing now.
More in this category