Hurt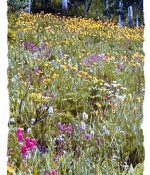 July 4, 2020
does allah love me or am i special to him? im trying my best to live. sometimes i take the knife to kill my self but then i be scared of feeling pain.
Full Story»
He doesn't want to be involved in the baby's care, and would like termination of the pregnancy. If baby is not terminated, he says he will not pay child support.
We mutually divorced on paper. Now she wants to come back to me but confessed that she has committed Zina with a married man. I'm confused as to what to do.
Is it wrong of me to marry a decent guy with no past despite having a very wrong past which went to the extent of indecent pictures? I keep repenting but it doesn't leave my mind.
More in this category