Hurt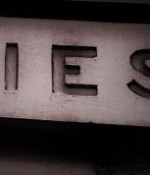 August 5, 2023
He forgave me every time but now I wonder if it was just because he was hiding much more.
Full Story»
My wife seems to not have the same feelings of love for me that I have for her. She doesn't support me even though I do my best to provide for her and take care of our daughter.
I have been with my husband for ten years but I cannot "get over" my ex. I feel this is unfair to my husband but I cannot help my feelings!

I have a fear of getting hurt by his habits, fear of holding a grudge against him, and fear of being in a fight with him again.
More in this category