Abused by family member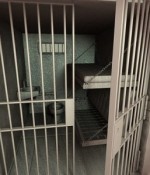 May 1, 2021
My abusive mother and enabling family have made my life completely miserable. They do not treat me as an adult, impose all kinds of restrictions on me, threaten me, and call me unthinkable names.
Full Story»
A lifetime of abuse has taken a toll on me and I now have many physical illnesses that have me vomiting very often and have made me incredibly physically weak, as I feel dizzy and faint of stress, fear and exhaustion.
I don't know from where to start..but i'm miserable.. so done with life as it has always been like so unfair towards me but i'm scared of death..but this life..is just so unbearable.
I was sexually molested and grew up in a pornography addicted family, and now I fear I am going the same way.
More in this category