Abused by family member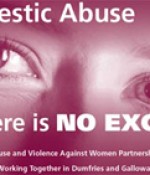 March 17, 2019
He made my nose bleed lots of time, I get bruises on my face and hands all the time. He hits me on my head very hard (I might get a brain stroke), slaps me hard, punches me, kicks me. He is unbearable.
Full Story»
i have a really mestup life. i have a mental illness called autism social phobia and depression  wich i think i got from my  father. i have been abused by my father since i was 8. he abused me both mentally and physically.
I realized that I would never be able to have contact with a man, since I cringed at every touch. My father ruined everything for me, and I was really disgusted. I just faked it, since I could not and was not allowed to tell my husband what happened in my past (My mom insisted on it, she said that if that came out me, my father would be viewed a certain way by people).
I need everyone to know the truth about her…
More in this category