Abused by family member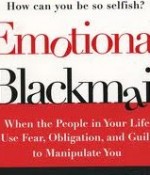 October 2, 2022
I don't think I will be able to fullfill his rights as a husband once I move in with him, because everything about him repels me.
Full Story»

I feel like a horrible human being now, to the point that I beat myself daily and repeatedly. How do I repent?

When my uncle came to our house to drop his son off, he told him that he would be staying with us until we made a man out of him even if we have to break him in two.
If we defend our mother, our father gets angry and beats us, but if we defend our father, our mother gets angry. What to do?
More in this category