Abused by family member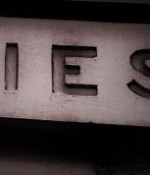 October 18, 2020
My father manipulated us into thinking that my mom was a bad person until we actually hated her. But now I have discovered that my father is an adulterer, liar and abuser.
Full Story»
My dad is sexually abusing me when I was in class seventh. Actually when he did these I don't what is happening and what he doing. But now after 1 year I know what he did or what he doing that is totally wrong.

My father passed away and my mother is constantly cursing me…what should I do?
My father is not in control of his anger and is constantly picking fights and criticizing all of us. He isn't religious but preaches to the rest of us!
More in this category