Grief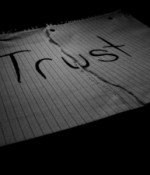 April 29, 2019
e had asked me for the full truth, as his gut was telling him I had hidden so much. I told him some truths and then swore it was everything. He then begged me that there was more and I should come clean so I told him a few more things but still hid others. He then said he would go to my ex-friends and ask them if I didn't come clean myself. Afraid of the humiliation, I told him every detail. I explained to him that I never wished to hurt him, and my intentions were always pure.
Full Story»
Should I tell my new wife that I am infertile before marriage? She is gonna find out anyway, and I also fear that she will react negatively about that, because I have read lots of forums from annoyed wives whose husbands are infertile, and in a few cases some wives have even divorced their husbands because they were infertile.
We would fight often. It was later diagnosed that she was under the influence. She could see things. She got possessed. Either it was that, or she was schizophrenic. I started taking extra, extra care of her.
I have faced problems in my life before too, but this time it's too overwhelming. I had really bad depression and anxiety, even then I never lost hope in Allah swt. But this time it's very different, and I really hate this feeling. I feel that Allah is not accepting my duas. I get all negative thoughts in my head, and I'm so scared to say this- but sometimes I get angry at Allah.
More in this category