Grief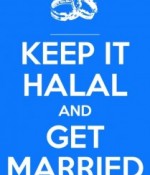 December 22, 2019
When we started chatting, I got to know that he is already married with two kids. I know I allowed myself to be used. Whenever I get free time I start to miss him and have to keep repeating astagfirullah to calm myself.
Full Story»

I never wanted to do this and as Allah says in Quran "Pure women for pure men". I don't want my wife's past to be like mine.
I felt very sad and was crying in the dream.
Should I be with someone who loves me as I am, cares for me, and desperately wants to marry me but for whom I dont feel the same way?
More in this category