Dreams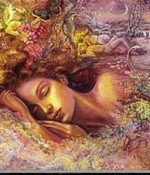 February 6, 2020
The guy keeps doing Istikhara and he says he dreams about the girl being in pain, trouble or either really sick.
Full Story»
I tried commiting suicide once because I could not get over him. I left my career for him. I fought with everyone around for him. He promised me to marry in the past.
In my dream, I see myself laughing and hanging out with my husband's nephew.
I felt very sad and was crying in the dream.
More in this category