Miscellaneous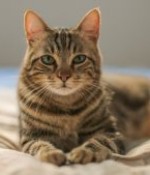 June 8, 2021
I know as a Muslim there is barakah in showing kindness to animals. I remember the hadith of the woman who earned Jannah by fetching water for a thirsty dog. But I can't afford to feed other people's cats. What is my obligation?
Full Story»
Someone I know is becoming like her evil sister, and I want to know how to get out of this relationship.
My husband, with whom I am in a long-distance marriage, won't admit to or give up alcohol or smoking. What can I do to bring him back on the straight path?
I have a crush on a non-Muslim dancer. I make dua for him so he can come on to the right path and that he accepts Islam. I think if I continue to make dua maybe if Allah wills we can get married.
More in this category