Miscellaneous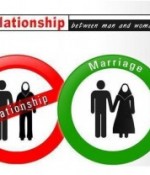 September 23, 2022
I met this boy many years ago and we struck up a haram relationship. Now he has moved to this town just for me while I have realized this is haram…What do I do?
Full Story»

I don't want to end my lesbian relationship. What else can I do to improve in my religion?

We loved each other and wanted to marry, but his parents intervened. My heart is now shattered.

The Japanese art-form of being Maiko requires jingle-shoes. Will these attract the attention of men and therefore be haram?
More in this category