Miscellaneous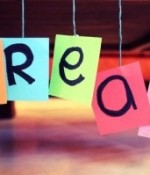 January 19, 2023
If I marry a righteous Muslim man, he will not mind me being a pilot and would take care of the house and kids when I am gone because they are OUR house and OUR kids, not mine only, not ask me to give up my dream to serve him like a maid. Why can't my mother see this?
Full Story»
It is wrong that I am "the other woman," but he insisted that he cared for me and that the things that he has can also be mine because it's "haram" if he didn't care for me.

I was praying and thanking Allah for keeping me safe while going down the stairs as daily dhikr. At that very moment, I fell down the stairs and broke my foot badly…before I even finished my Dua!
We both have pure intentions and do see a future together InshaAllah. The only concern I have is that my parents may not take me very seriously if I talk about marriage with them right now.
More in this category