Miscellaneous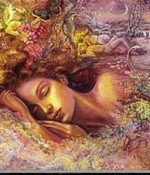 October 13, 2021
I have developed the unconscious habit of rising from my bed to go look at my sister-in-law while she is sleeping. Her own husband doesn't sleep with her. What to do?
Full Story»
Why are men today asking their wives to work and spend 50/50, and women today are demanding to work and want to put their children in daycare? How can I find a good wife for myself?

Allah seems to have abandoned me…why doesn't he listen to my dua when I have been asking for so long?

How can I tell if my dream is from Allah or the Shaitan?
More in this category