Miscellaneous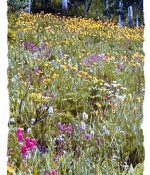 July 4, 2020
does allah love me or am i special to him? im trying my best to live. sometimes i take the knife to kill my self but then i be scared of feeling pain.
Full Story»
How do I know that if I dream these death-related themes, it's a "sign" or merely from my thoughts?
There is a university in another city that I want to attend, but my parents refuse to let me go because of Islamophobia in our country.

Lately I've been having this feeling like the death angel is about to show up and take my soul and it's really scary. This happens everyday, and I don't like it.
More in this category