Health issues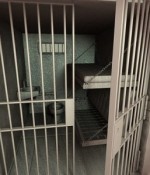 May 1, 2021
My abusive mother and enabling family have made my life completely miserable. They do not treat me as an adult, impose all kinds of restrictions on me, threaten me, and call me unthinkable names.
Full Story»
A lifetime of abuse has taken a toll on me and I now have many physical illnesses that have me vomiting very often and have made me incredibly physically weak, as I feel dizzy and faint of stress, fear and exhaustion.
I am under 30 years old. I have a permanent physical injury on my penis which has severely harmed my sexual health. I don't know if I can ever get married or satisfy a wife.
How do I know that if I dream these death-related themes, it's a "sign" or merely from my thoughts?
More in this category