Lies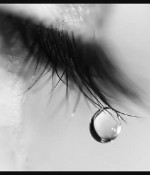 August 20, 2018
She has been left stranded and he won't give her divorce. He has misused nikah for his personal gains.
Full Story»

My husband has been treating me badly for the last 6 years… He only wants me for sexual need. No family member is offering help and they just tell me to be patient.

I trusted him but he is a liar and a player… why he says he is Muslim?!
His and his parents' intentions were to use me and to benefit from my American status. They want to use me for their selfish fantasies to live in America.
More in this category