Lies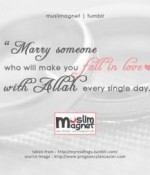 February 17, 2022
I am in a relationship with a guy who lies and requests creative sexual situations of me. He still wants to marry me after all that!
Full Story»

My mom has had magic done on her by one of our relatives abroad. The relatives keep asking for money and my mom complies!

I lied to my mom and said my cousin and I aren't keeping in touch.

My husband has betrayed my trust with a very shameful behavior…how can I go on knowing he does this?
More in this category