Lies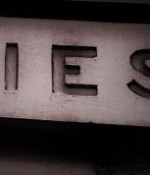 September 11, 2021
I lied to my mom and said my cousin and I aren't keeping in touch.
Full Story»

My husband has betrayed my trust with a very shameful behavior…how can I go on knowing he does this?
I caught my wife cheating…twice. Should I take revenge on her or prioritize my children's happiness?
My husband is irresponsible towards me and my feelings. He has other friends who are girls, and has currently totally abandoned me. He bears no responsibility for any of these actions so I am contemplating Khula.
More in this category