Pregnancy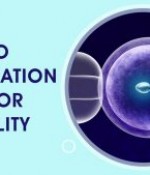 January 3, 2021
Kindly give us a dua for a successful IVF for pregnancy. The test is due in a few days.
Full Story»
I keep thinking "why me?" Why couldn't I go through one pregnancy feeling loved, pampered? I want him to feel ashamed of what's he done, not act like he's entitled because somehow it's my fault for not aborting.
He doesn't want to be involved in the baby's care, and would like termination of the pregnancy. If baby is not terminated, he says he will not pay child support.
I'm so worried about my unborn baby because my baby is having birth defects spina bifida and brain problem. Plz there is any duaa or any surah?
More in this category