Pregnancy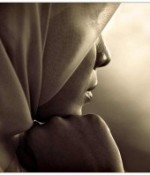 August 7, 2019
My five year old daughter considers him her father. I see him as my husband. I am pregnant and nothing is halal.
Full Story»
He complains about the house being a mess even though he knows i am in pain constantly, and therefore takes his anger out in the girls, how they´re dirty and messy and a dog is cleaner than them.
Should I tell my new wife that I am infertile before marriage? She is gonna find out anyway, and I also fear that she will react negatively about that, because I have read lots of forums from annoyed wives whose husbands are infertile, and in a few cases some wives have even divorced their husbands because they were infertile.
i got pregnant i don't know what happened I found myself thinking of getting an abortion. to which I did SubhannAllah. how it happened I can't recall.. afterwards we divorced
More in this category