Don't want to get married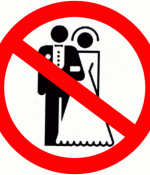 April 18, 2018
There's just something about the guy I just can't stand. It makes me so scared the thought of spending my whole life with someone I'm so repulsed by. Should I go ahead with this marriage?
Full Story»
I wanted us to get married so I could be with him and take care of him and be his companion.
I don't have any options and my friend is saying me to marry her and I don't want to marry her.
There is this boy that likes me and he wants to marry me. I was interested but for some reason I have lost interest.
More in this category