Don't want to get married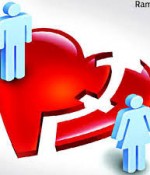 March 12, 2020
I don't want to do the marriage.. I am not ready for these things now.. I don't know what i should do..
Full Story»
I am engaged to a guy I do not love, and he has pressured me to show him my body.
I was a Hindu but converted to Islam. My parents do not know. I cannot marry a Hindu, but if I marry a Muslim my parents will discover my conversion and disown me.
I am going to turn 20 this year and by the end of this year is my rukhsati. I am married since 2016 but due to his education rukhsati was postponed. I never wanted to marry him, and I love someone else.
More in this category