Problems in the Marriage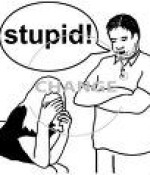 July 13, 2018
What does Islam say about Emotional Abuse between a husband and wife?
Full Story»
I'm feeling like a used up toy…

My friends think I'm not properly married, they don't think I should wait for a divorce because there is no need for one and I should only have to wait three months because my "husband" forcefully slept with me.

Do I deserve what I am going through? Am I a complete failure to Allah?
More in this category