Problems in the Marriage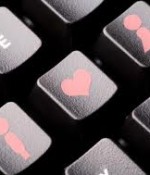 April 7, 2021
My wife has been berating me to her parents behind my back., even recording me once. I wonder if I am being punished for a sin I committed through text with another woman?
Full Story»
He said it three times after throwing a temper-tantrum, but we apologized to one another. Is is over or not?
He is a very good talker and promises me the world but has never really delivered on any promise. Other times, he speaks to me like dirt. Our children don't mind being away from him. I am so confused about whether to go back or not.
My husband seems to have an on/off switch for his behavior towards me. He will be nice for several weeks at a time, and abusive the next. He has held my past against me. Am I wrong for still loving him?
More in this category