Problems in the Marriage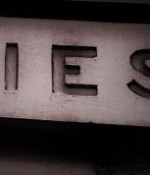 October 18, 2020
My father manipulated us into thinking that my mom was a bad person until we actually hated her. But now I have discovered that my father is an adulterer, liar and abuser.
Full Story»
My husband wants sex in the morning before waking up, at night before we sleep and in between during the day now that I'm working from home. It's ridiculous.
She began to take her frustrations out on me. So she began to wallahi kick me, stomp on my feet, scratch my face, etc.

I don't feel like talking to my husband because despite my In-laws' controlling behavior, he has not taken my side or gotten us a place of our own.
More in this category