No Love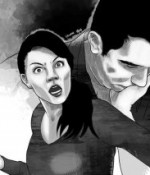 June 15, 2023
My wife seems to not have the same feelings of love for me that I have for her. She doesn't support me even though I do my best to provide for her and take care of our daughter.
Full Story»
I have been with my husband for ten years but I cannot "get over" my ex. I feel this is unfair to my husband but I cannot help my feelings!
My parents said that he cannot provide for me and so they can't let me marry him…is this valid as per shariah?
My mental health is not in the right place, and as a result, I'm also now struggling with my Iman.
More in this category