No love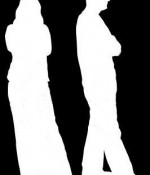 November 17, 2017
The only reason we are still together is because of the kids and because he knows if I leave him nobody will marry him.
Full Story»
I did istikhara before deciding to tie a knot. And I initially consider everything will of Allah. It is getting worse now.
Should I leave and fight with all I have for child custody or stay and give all the money?

We just end up fighting and arguing. He doesn't help me, appreciate me… It makes me feel not loved at all.
More in this category