No love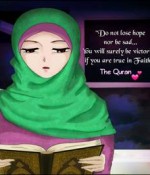 May 6, 2018
My husband threatened to curse me if I leave. I don't want to get in trouble with Allah.
Full Story»
I have been married to my cousin from the previous 3 years. I am extremely unhappy… my mental and physical health have deteriorated and my finances are in a horrible state.

I feel as though I've ruined my life…

I have been sexually and emotionally abused by my father for 12 years.
More in this category