Black Magic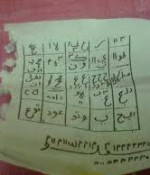 February 18, 2021
My husband recently divorced me due to Sihr done by his mother. How do I get ruqyah done on him?
Full Story»
The Jinn torments my friend in their sleep and my friend struggles to breathe; the sounds and noises my friend makes…it's as though somebody is physically strangling them.
While engaged to a girl that I dated, I met another woman, beautiful in both looks and deeds. I was confused what to do so I prayed Istikhara, had a dream, and am wondering what it means.
When I try to sleep, my whole body starts itching…Whatever they do, they cannot break that black magic spell!
More in this category