Black Magic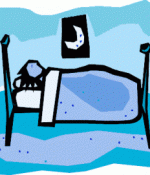 November 18, 2019
When I try to sleep, my whole body starts itching…Whatever they do, they cannot break that black magic spell!
Full Story»
Someone told me there is a bad dua on me and my family. Please help!
Suddenly she stopped talking with me and blocked me everywhere. I am not concentrating on my work or anything, and day and night I am thinking about her. I want her back in my life, so I want to do some magic on her to not get married to any other man.

My marriage from day one has had more downs than ups, i feel like im in a nightmare, i want this marriage to end.
More in this category