Breaking oath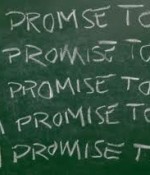 November 21, 2018
What to do now, is the promise of dying person has more worth than the promise of live persons?
Full Story»
I am afraid of dying, what if my heart stops because I promised on my heart?

What if I make an oath and forget but own up to it later? And do I get punishment for the actions of somebody else that they are doing to me?
Do you think Allah will forgive me? I think I'm also removed from Islam for breaking my promises.
More in this category