Dua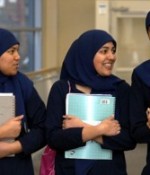 June 27, 2020
There is a university in another city that I want to attend, but my parents refuse to let me go because of Islamophobia in our country.
Full Story»
While engaged to a girl that I dated, I met another woman, beautiful in both looks and deeds. I was confused what to do so I prayed Istikhara, had a dream, and am wondering what it means.
I french-kissed my little brother when we were both children. I regretted it instantly. How can I seek forgiveness?
There's really no solution for me and I feel like my whole world is falling apart. I don't want to find anyone else because they're not him and that kills me.
More in this category