Child Abuse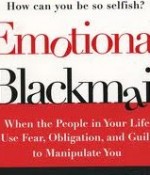 August 29, 2021
To change and manipulate my mind, my mom keeps crying. But when I ask her why she is crying, she says just so that I can leave my love and marry another man!
Full Story»
A cousin that sexually molested me is getting married soon, and I do not want to go to his wedding. Is it ok for me not to attend, when it is prohibited to cut ties with relatives?
My abusive mother and enabling family have made my life completely miserable. They do not treat me as an adult, impose all kinds of restrictions on me, threaten me, and call me unthinkable names.
A lifetime of abuse has taken a toll on me and I now have many physical illnesses that have me vomiting very often and have made me incredibly physically weak, as I feel dizzy and faint of stress, fear and exhaustion.
More in this category