Child Abuse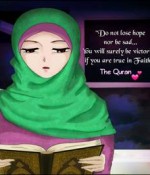 September 4, 2018
Are we really piloting our own lives? Can my soul be saved and my faith rekindled despite all that has transpired?
Full Story»

In the age of 11 or 12 i committed a sin.  A sin worst that any thing. I forced a girl for kissing,  i touched her every where. The girl was only 7.
He is physically and emotionally abusing me and my family is not supporting me.

I am in dire need of some religious help, please!
More in this category