Emotional/Psychological abuse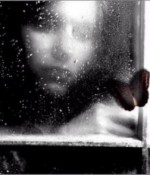 June 24, 2022
My boyfriend of three years took my virginity and left me devastated.
Full Story»

When my uncle came to our house to drop his son off, he told him that he would be staying with us until we made a man out of him even if we have to break him in two.
If we defend our mother, our father gets angry and beats us, but if we defend our father, our mother gets angry. What to do?
My mother continues to make my life difficult and I'm approaching my limit with her. I've tried to respect her and her position but to no avail.
More in this category