Emotional/Psychological abuse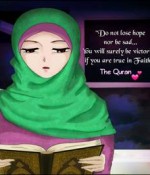 September 4, 2018
Are we really piloting our own lives? Can my soul be saved and my faith rekindled despite all that has transpired?
Full Story»

If I could get into the house I used to fall on his feet and ask for forgiveness and I used to beg him not to divorce me… but still he forcefully divorced me.
God brings therapists and people to me to give me hope, I get up and try but fall down again as if He is teasing and breaking me more.
Nothing is going right… Please help my parents.
More in this category