Verbal Abuse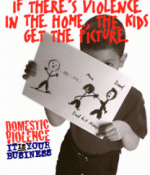 March 18, 2022
If we defend our mother, our father gets angry and beats us, but if we defend our father, our mother gets angry. What to do?
Full Story»
My parents keep saying things like "What are people going to say about us?"
My mother is making living with her an ordeal, when all I wanted to do was help

My in-laws are verbally and psychologically abusive to me, but I'm not sure if I'm allowed by Islam to completely stop talking to them.
More in this category