Teen Issues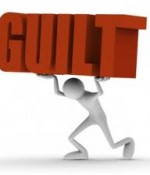 March 20, 2020
For some reason, I keep thinking that i did something horrible and that i will not be forgiven for it.
Full Story»

It turns out that my cousin is dating this drunkard, drug addict guy, and that she even plans to marry him as soon as possible…she doesn't even want to continue with her studies!

I never wanted to do this and as Allah says in Quran "Pure women for pure men". I don't want my wife's past to be like mine.
I am guilty in that I gave bad dua to my brother and also my mom is in the wrong because she cursed me for no reason.
More in this category