Fear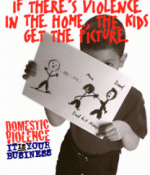 March 18, 2022
If we defend our mother, our father gets angry and beats us, but if we defend our father, our mother gets angry. What to do?
Full Story»

Freelancing is stressful because the availability of jobs is not consistent, but I cannot commit to switching jobs. I prayed Salat-al-Istikhara already.

I am in a relationship with a guy who lies and requests creative sexual situations of me. He still wants to marry me after all that!
My parents keep saying things like "What are people going to say about us?"
More in this category