Fear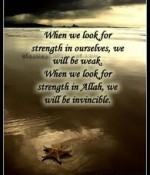 September 9, 2018
I desire very much to get married and have children (if Allah wills) however I fear that I will be miserable.
Full Story»
I am afraid of dying, what if my heart stops because I promised on my heart?
My father engaged me to some boy and after a few months I am going to get married.

My husband has been treating me badly for the last 6 years… He only wants me for sexual need. No family member is offering help and they just tell me to be patient.
More in this category