Fear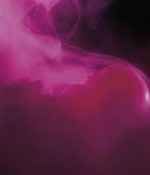 February 8, 2019
I've tried praying salah. Every time I pray, something bad happens, or I get very lazy and I hear voices in my head. I listen to Quran with headphones sometimes, but lately I'm in a very bad mood. I'm angry that I can't leave this relationship and save myself.
Full Story»
am a Christian who unintentionally fell deeply in love with a Muslim man. We knew each other for almost 2 years, and spent a lot of time together. He wanted to marry me from the very beginning, but I told him to wait because we have enough time to know each other more everyday. The second time he asked me I got so confused, with a lot of questions in my mind.
There is so much hate in his family. Everybody is disturbed in the mind. I have always had fingers pointed at me for the years I served them. I have been insulted by his family since the first day, and every time I went there. I want to be happy with my husband, and I don't want anyone in my personal space.

gave up on Allah and committed a lot of sins. One of these sins was stealing. At my work I could steal a lot, from clothes to makeup and even money. No one ever knew that things were missing, so it was very easy for me to do.
More in this category