Hope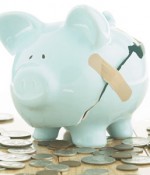 April 7, 2021
I'm in my 30s and feel that by now, I should have a job, a wife, and a better car. Why is everyone around me getting things even though I pray so much?
Full Story»

We are in a relationship and had oral sex with no penetration. How can I earn Allah's forgiveness?

I loved a man who eventually married another girl. We sinned, but it was true love…or so I thought. How do I stop hoping for a life with him? What if Allah gives us a second chance?
My husband seems to have an on/off switch for his behavior towards me. He will be nice for several weeks at a time, and abusive the next. He has held my past against me. Am I wrong for still loving him?
More in this category