Insecurities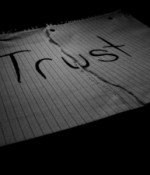 April 29, 2019
e had asked me for the full truth, as his gut was telling him I had hidden so much. I told him some truths and then swore it was everything. He then begged me that there was more and I should come clean so I told him a few more things but still hid others. He then said he would go to my ex-friends and ask them if I didn't come clean myself. Afraid of the humiliation, I told him every detail. I explained to him that I never wished to hurt him, and my intentions were always pure.
Full Story»

I feel horrible. Disgusting. I want to go back to God, I feel so bad. I cry at night, I can't sleep, I can't live with myself. I don't know how fix this. I want to go back to God, but because my faith in my Deen has been lacking, I keep getting influenced into bad things. I always let my drive for physical love get to me.
I have faced problems in my life before too, but this time it's too overwhelming. I had really bad depression and anxiety, even then I never lost hope in Allah swt. But this time it's very different, and I really hate this feeling. I feel that Allah is not accepting my duas. I get all negative thoughts in my head, and I'm so scared to say this- but sometimes I get angry at Allah.
I got introduced to the concept of masturbation and sex when i was 10 years old. I am 28 now and I am going through an existential crises. I dont understand the purpose of my life anymore.
More in this category