Insecurities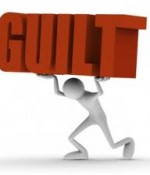 May 8, 2020
Is it wrong of me to marry a decent guy with no past despite having a very wrong past which went to the extent of indecent pictures? I keep repenting but it doesn't leave my mind.
Full Story»
I do not want my husband to have Hoor al Ayn in heaven under any circumstances. Why can't I just marry a Non-Muslim man? I mean, the Muslim husband will go away from me to his Hoors!
Just a week before we were going to visit her house for formal confirmation, she started having doubts and decided that we weren't right for each other! Even though the same day she made the decision, she was expressing her love for me like she always did!
We do not have our legal papers in the United States, so we paid for arranged marriage. I was now legally divorced in the States with my main husband but we still lived together and the whole family understands we were only divorced for papers.
More in this category