Insecurities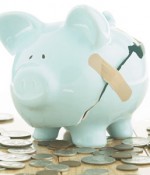 April 7, 2021
I'm in my 30s and feel that by now, I should have a job, a wife, and a better car. Why is everyone around me getting things even though I pray so much?
Full Story»
I revealed a sin that Allah concealed for me…will I be forgiven?
I don't know how to confess the truth to him. I am scared that I will lose his trust and love. I cannot imagine what my life would be like at that point, and wish Allah gives me death instead.
Is it wrong of me to marry a decent guy with no past despite having a very wrong past which went to the extent of indecent pictures? I keep repenting but it doesn't leave my mind.
More in this category