Lust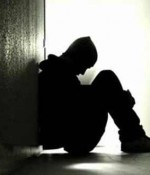 June 26, 2018
When in a state of hardship, is my hardship extended when I commit sins or is this all part of the hardship?
Full Story»

I do not know how to tell him and how to open the subject – I know that all he has is me and everything he has done is for my sake.
For me marriage is not an option. Praying to God, fasting, etc will not keep my sexual desires away.
How do I change, gradually, or all at once?
More in this category