Lust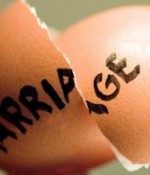 November 20, 2021
Should I divorce my wife? She was unresponsive to Ruqyah and I don't know what other options I have at this point.
Full Story»

I have developed the unconscious habit of rising from my bed to go look at my sister-in-law while she is sleeping. Her own husband doesn't sleep with her. What to do?
After a seven year relationship with my ex, I got married to someone else. But I still have feelings for my boyfriend, and am stuck between the two.

We are in a relationship and had oral sex with no penetration. How can I earn Allah's forgiveness?
More in this category