Stress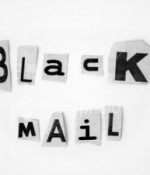 September 2, 2019
I commited zina with a man other than my husband, from whom I am getting a divorce. Should I tell the truth to my parents and in court?
Full Story»
I'm being emotionally abused at home and am wondering if it would be a sin to move out. I've considered suicide.
I am married to a man who lies and cheats. My supervisor at work hugged me when I was crying. For the first time I felt comforted and secure.

I don't know what's the problem, but when I'm near to ALLAH I feel good, but I feel something is wrong in myself. I get alot of migraines. I cry alot. I'm a Muslim girl living far away from my parents in another country, for international studies. I feel something is not normal in me. I feel a lot of heaviness in my body.
More in this category