Mental Illness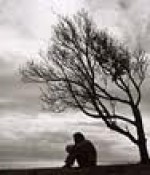 July 19, 2018
For as loong as I can remember I have been witnessing misfortune my whole life.
Full Story»

If my relationship fails again, i am going to live alone all my life.. Tell me what is wrong with me why i am being going through hard things everyday of my life…

I have tried finding the purpose of life but every day I wish I was dead.
I am hurt, angry, frustrated and sad. I think I have anxiety because of this. My child bearing years are leaving me and he is doing this.
More in this category