Mental Illness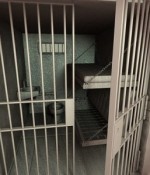 May 1, 2021
My abusive mother and enabling family have made my life completely miserable. They do not treat me as an adult, impose all kinds of restrictions on me, threaten me, and call me unthinkable names.
Full Story»
My husband imagines that he heard my voice in pornographic videos. Now he's threatening to kill me.
The Jinn torments my friend in their sleep and my friend struggles to breathe; the sounds and noises my friend makes…it's as though somebody is physically strangling them.
Are these really thoughts from my own mind to trigger my anxiety or are they a warning of some sort or shaytan?
More in this category