Mental Illness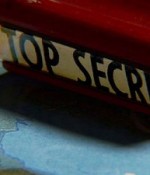 January 1, 2020
We want to get nikkah without telling our parents. And when he has a career after his degree), then we would approach our parents for a proper marriage.
Full Story»
I tried commiting suicide once because I could not get over him. I left my career for him. I fought with everyone around for him. He promised me to marry in the past.
Four years ago I suffered a major anxiety attack, which left me fearing for my life.

I don't know what's the problem, but when I'm near to ALLAH I feel good, but I feel something is wrong in myself. I get alot of migraines. I cry alot. I'm a Muslim girl living far away from my parents in another country, for international studies. I feel something is not normal in me. I feel a lot of heaviness in my body.
More in this category