Islamic Answers 2018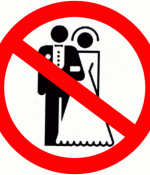 April 18, 2018
There's just something about the guy I just can't stand. It makes me so scared the thought of spending my whole life with someone I'm so repulsed by. Should I go ahead with this marriage?
Full Story»

My parents have stopped me from praying, my mom and sister thrashed me so hard that I bled… My mom wanted to burn me alive.
Is it still permissible for me to marry her?
I am 12. She is 18 and my mum wants her out her life she is useless!! IM CRYING EVERYDAY CAUSE OF HER
More in this category