Converting to Islam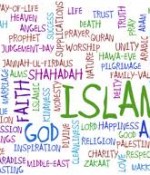 August 29, 2019
I don't want to argue with her but that's what happens when I tell her that I'm a Muslim and she should be too. I tried reasoning with her so many times but she just wouldn't listen to reason or logic. She doesn't even let me pray Namaz or fast. I have to do them in secret.
Full Story»
I am a Catholic man in love with a Muslim lady. If I convert, can I still be a Catholic godparent and attend sacraments?
I have always believed in God but since meeting him my world just suddenly changed and was so amazing! Now I feel doomed because I did not marry him.
I'm an new convert. I am the only person in my whole family that is a Muslim. I would like to have a Wali. How do I search or find one?
More in this category