Culture Clash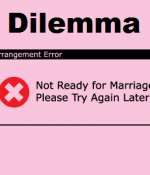 March 29, 2021
Why are these things imposed on me just because I marry? It makes me not want to marry, honestly.
Full Story»
I checked his social media and found that he follows several indecent adult pages. This turned me off, even though my parents are trying to blackmail me into marrying him.
I am super worried after my female cousin said that no one would trust a girl if she doesn't bleed on her wedding night.
I don't want the traditional West African wedding rites, but my family insists. Should I give in?
More in this category