Culture Clash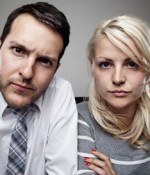 January 29, 2019
I told my mother and brother about him, as I tell them about all my online friends. Along the way, as my feelings developed little by little, so I asked my mom if it were possible for them to consider him for me. She said there's no way.
Full Story»

They say because he is Mexican and too young… He isn't Muslim so he is willing to convert for me.
Prior to marriage, he would tell me that he was very strict and promised a life based on Islam. After marriage I found it was only me who he wanted to cage in with him free to do as he pleases.
They are convinced our families don't align. They think they're doing her a favor and saving her from a bad future.
More in this category