Disclosing Past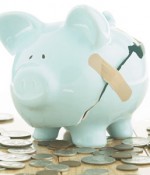 February 7, 2023
Hello, I am Himari, and I have a family friend whose name we call "Minnesota family." They came to the USA as asylees, and their case is still pending. When they first arrived in 2019, the wait times were 180 days at max, but COVID happened and there were so many people filing for asylum […]
Full Story»

I am a transgender man who is interested in Islam, but I don't know how the sharia law would view my case. I am currently considering talking to an Imam.
After having committed zina, I am worried that I am no longer a good catch…is Allah punishing me?
I lied to my ex-boyfriend, telling him that I was pregnant with his baby at one time. How can I come clean and get his forgiveness when we're not even talking anymore?
More in this category