Financial Problems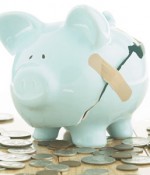 April 7, 2021
I'm in my 30s and feel that by now, I should have a job, a wife, and a better car. Why is everyone around me getting things even though I pray so much?
Full Story»
Since I couldn't remember the price of the pizza, I went with the larger value and converted it. Then I rounded the decimal to the next higher number.

I don't feel like talking to my husband because despite my In-laws' controlling behavior, he has not taken my side or gotten us a place of our own.
My father is not in control of his anger and is constantly picking fights and criticizing all of us. He isn't religious but preaches to the rest of us!
More in this category