Financial Problems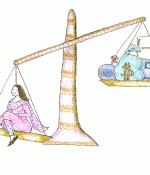 November 12, 2018
I feel it's my right it's not for greed I am doing I want what rightfully belongs to me and what should have belonged to my dad when his father passed away.
Full Story»

My suspicions got the better of me one night and i ended up checking his phone. I found that he was talking to several other women and making plans to meet up with them.

It has been a difficult marriage but I love my husband so much and I will do anything to keep this marriage going.

My husband has been treating me badly for the last 6 years… He only wants me for sexual need. No family member is offering help and they just tell me to be patient.
More in this category