Can I Marry Him (or Her)?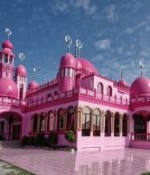 November 19, 2020
I just want to ask if we can do online nikah marriage by the help of Philippine Islamic Center. We are both in Saudi Arabia.
Full Story»

I want to marry my cousin, but she sucked my mom's breast milk when she was 1. Can I still marry her?
The man I loved got married to another woman, but my dreams seem to indicate I can still marry him.

His name would remain a Hindu name. Is that okay?
More in this category