Can I Marry Him (or Her)?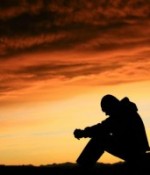 October 10, 2019
As destiny would have it, I started getting inclined towards a student of mine who was just 18.
Full Story»
The other way is that i should leave that boy for the sake of my parents so that my parents won't get hurt but now the boy will get hurt soo much and also i love him i cannot see him in tears.
She cannot go back to country,  met her family and can't communicate because of some political issues. It's also impossible for me to meet her family or communicate about marriage (take their permission).
I am a Catholic man in love with a Muslim lady. If I convert, can I still be a Catholic godparent and attend sacraments?
More in this category