Can I Marry Him (or Her)?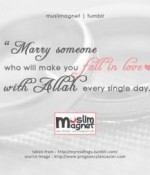 February 17, 2022
I am in a relationship with a guy who lies and requests creative sexual situations of me. He still wants to marry me after all that!
Full Story»
He was interested in me, then he ghosted me (disappeared) and married someone else. Should I keep waiting for him?
While engaged to the man I was forced to by my parents, I met a man that I love at University. My fiance is so rude to me and only likes my body…not who I am as a person. Is it ok if I get divorced and remarry?
Does this mean I should forget about marrying him?
More in this category