Family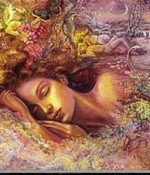 October 13, 2021
I have developed the unconscious habit of rising from my bed to go look at my sister-in-law while she is sleeping. Her own husband doesn't sleep with her. What to do?
Full Story»
Allah told me that this is the right decision for me, but how will I spend my whole life with him?

I lied to my mom and said my cousin and I aren't keeping in touch.
To change and manipulate my mind, my mom keeps crying. But when I ask her why she is crying, she says just so that I can leave my love and marry another man!
More in this category