Family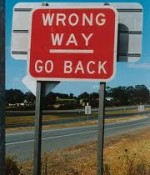 January 12, 2020
It turns out that my cousin is dating this drunkard, drug addict guy, and that she even plans to marry him as soon as possible…she doesn't even want to continue with her studies!
Full Story»
My mother in law came out of the house screaming and shouting in the street, telling me all the bad things my husband had done in his life. She then decided to call the police on my husband…she must have claimed he was being violent or something to get them to attend.
I heard a noise like scratching in the window so I turned back to look…I stood there for second, and then when I realized what it was, I screamed out loud and called my husband. I had seen a mobile touching the bathroom window.
Just a week before we were going to visit her house for formal confirmation, she started having doubts and decided that we weren't right for each other! Even though the same day she made the decision, she was expressing her love for me like she always did!
More in this category