Siblings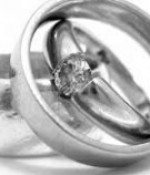 November 20, 2021
My youngest son says that as a Muslim man, truth is incumbent upon me and I cannot lie to my first wife. I love both my sons and do not want to lose their respect but which son do I listen to?
Full Story»

I am one of four sisters, and the only one in the household who helps my mom with her chores. How can I get my other sisters to pitch in?
I've read numerous sources that the Muslim who cut ties with siblings and parents will not receive neither ease or heaven, only humiliation.
I found out that since graduation from school, my sister and her boyfriend have been texting each other very explicit texts about intercourse and have been sending nude photos.
More in this category