Haraam Relationships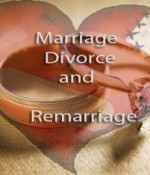 October 13, 2021
While engaged to the man I was forced to by my parents, I met a man that I love at University. My fiance is so rude to me and only likes my body…not who I am as a person. Is it ok if I get divorced and remarry?
Full Story»

My husband has betrayed my trust with a very shameful behavior…how can I go on knowing he does this?
They both love me and I love them. What should I do? How do you pray Istikhara? Please don't judge me!
After a seven year relationship with my ex, I got married to someone else. But I still have feelings for my boyfriend, and am stuck between the two.
More in this category