Haraam Relationships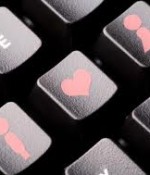 April 7, 2021
My wife has been berating me to her parents behind my back., even recording me once. I wonder if I am being punished for a sin I committed through text with another woman?
Full Story»
I found out that my fiance has had intimate and sexual relations with another. Should I consider her past in my decision to marry her?

We are in a relationship and had oral sex with no penetration. How can I earn Allah's forgiveness?

I loved a man who eventually married another girl. We sinned, but it was true love…or so I thought. How do I stop hoping for a life with him? What if Allah gives us a second chance?
More in this category