Haraam Relationships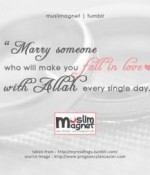 February 17, 2022
I am in a relationship with a guy who lies and requests creative sexual situations of me. He still wants to marry me after all that!
Full Story»

Allah is most merciful, I thought he'll let it work out and, I wouldn't have to lose my Lord nor my love. But in the end, I lost both.

If homosexuality is a trait one is born with, why would this person come under the judgement of Allah?
While engaged to the man I was forced to by my parents, I met a man that I love at University. My fiance is so rude to me and only likes my body…not who I am as a person. Is it ok if I get divorced and remarry?
More in this category