Marriage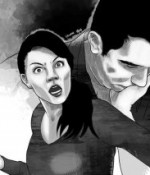 September 19, 2020
She began to take her frustrations out on me. So she began to wallahi kick me, stomp on my feet, scratch my face, etc.
Full Story»

I don't feel like talking to my husband because despite my In-laws' controlling behavior, he has not taken my side or gotten us a place of our own.
I checked his social media and found that he follows several indecent adult pages. This turned me off, even though my parents are trying to blackmail me into marrying him.
I committed adultery in a weak moment. I've read that we shouldn't expose our sins but I'm so afraid that they might come to light somehow.
More in this category