Marriage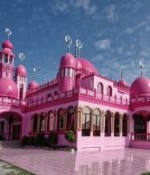 November 19, 2020
I just want to ask if we can do online nikah marriage by the help of Philippine Islamic Center. We are both in Saudi Arabia.
Full Story»
I converted from Hinduism to Islam to marry my Muslim girlfriend. We stopped all sins. But her parents will not agree.

My father manipulated us into thinking that my mom was a bad person until we actually hated her. But now I have discovered that my father is an adulterer, liar and abuser.
As a divorced man with a daughter, will my ex teach my child to hate me? And will I have trouble remarrying?
More in this category