Marriage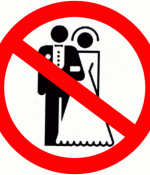 April 18, 2018
There's just something about the guy I just can't stand. It makes me so scared the thought of spending my whole life with someone I'm so repulsed by. Should I go ahead with this marriage?
Full Story»

My parents have stopped me from praying, my mom and sister thrashed me so hard that I bled… My mom wanted to burn me alive.
He says he thinks we should not have gotten married because he believes both men and women should ALWAYS contribute to the household and therefore our beliefs are incompatible.
I have been married to my cousin from the previous 3 years. I am extremely unhappy… my mental and physical health have deteriorated and my finances are in a horrible state.
More in this category