Arranged Marriage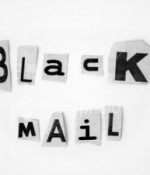 August 31, 2020
I checked his social media and found that he follows several indecent adult pages. This turned me off, even though my parents are trying to blackmail me into marrying him.
Full Story»
Are these really thoughts from my own mind to trigger my anxiety or are they a warning of some sort or shaytan?

I was never shown what he earns or where he spends, while he has complete control over my salary! I have also caught him multiple times talking to girls through a dating site. I have come to the point where I feel separation is the only way I could get some peace.
She is saying that this Nikkah is not valid because it was forced. But I'm confused because she said she wanted to try. Now she wants to get out of it using "forced marriage hadith."
More in this category