Divorce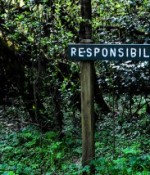 December 18, 2021
She wants them to move near her mother, while he wants to stay close to his parents. Which is more Islamically correct?
Full Story»
While engaged to the man I was forced to by my parents, I met a man that I love at University. My fiance is so rude to me and only likes my body…not who I am as a person. Is it ok if I get divorced and remarry?

My husband has betrayed my trust with a very shameful behavior…how can I go on knowing he does this?
I caught my wife cheating…twice. Should I take revenge on her or prioritize my children's happiness?
More in this category