Divorce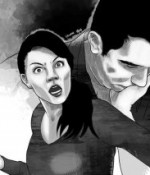 September 19, 2020
She began to take her frustrations out on me. So she began to wallahi kick me, stomp on my feet, scratch my face, etc.
Full Story»
I committed adultery in a weak moment. I've read that we shouldn't expose our sins but I'm so afraid that they might come to light somehow.

I was never shown what he earns or where he spends, while he has complete control over my salary! I have also caught him multiple times talking to girls through a dating site. I have come to the point where I feel separation is the only way I could get some peace.
We mutually divorced on paper. Now she wants to come back to me but confessed that she has committed Zina with a married man. I'm confused as to what to do.
More in this category