Khula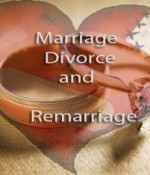 February 26, 2019
If I ask my husband to separate 3 times is it considered khula? I actually don't want to divorce him anymore. This happened about 4 years ago and we would like to reconcile.
Full Story»
I was forced into this marriage. My husband has been mentally abusing me every day.
Although I live a good lifestyle due to inheritance from family. But I don't have a job. No success in anything I do. Lack of desire for anything.

She has been left stranded and he won't give her divorce. He has misused nikah for his personal gains.
More in this category