Nikah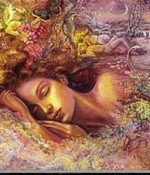 February 6, 2020
The guy keeps doing Istikhara and he says he dreams about the girl being in pain, trouble or either really sick.
Full Story»
We want to get nikkah without telling our parents. And when he has a career after his degree), then we would approach our parents for a proper marriage.
Just a week before we were going to visit her house for formal confirmation, she started having doubts and decided that we weren't right for each other! Even though the same day she made the decision, she was expressing her love for me like she always did!
It has been 30 days since then I am living like in hell. I do not find my wife attractive. I avoid her all the time.
More in this category