Polygamy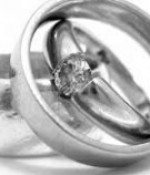 November 20, 2021
My youngest son says that as a Muslim man, truth is incumbent upon me and I cannot lie to my first wife. I love both my sons and do not want to lose their respect but which son do I listen to?
Full Story»
I waited ten years for him to marry me. But soon after my husband informed me that he got another wife.
My son is already married but would like to take a second wife.
We do not have our legal papers in the United States, so we paid for arranged marriage. I was now legally divorced in the States with my main husband but we still lived together and the whole family understands we were only divorced for papers.
More in this category