Polygamy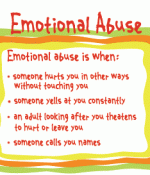 September 3, 2019
My husband of 5 years abuses me emotionally and has divorced me several times already. He always takes me back the next day though.
Full Story»

The man I wish to marry is someone I know. He is married. I am not asking for public recognition, rather we have a private nikaah with a small number of people.
I'm probably very selfish, but I do not accept his wife…I can't accept her. Why? I'm born in Europe, from a Christian family, and as you know we don't accept many wives. I'm not ready to accept her, and I will never be. I don't see her as a sister. I'm depressed, I cry a lot, and I cant stand this situation any more.
My husband is not polygamous, and says he does not have an interest in polygamy, but still I find myself living in constant fear and worry that he will one day change his mind and I'll find myself in one of these marriages.
More in this category